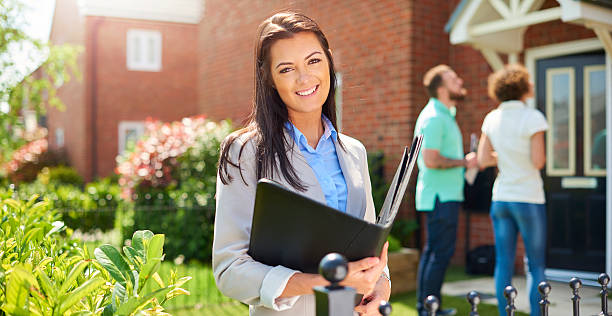 When you're ready to sell, it's natural to want to use the same real estate agent who helped you buy the home originally. After all, you know them, you're comfortable with them, and they're already familiar with the property. Isn't it just common sense?
Not exactly.
The truth is there are two sides to the coin. Yes, there are benefits to using the same realtor, but like with any professional, some people just excel in some areas more than others. Your agent may have been an expert at negotiating and helping you secure a great deal on your home in the first place, but when it comes to selling, they might not be so great. Maybe they're bad at pricing homes, or maybe they don't know the Schertz TX real estate market as well as they should. Either way, there are pros and cons to either decision you make.
Are you unsure whether to use the same agent to sell your Schertz property? Let's break down the perks and pitfalls now.
The Pros
Obviously, there are some serious advantages to using an agent you already know and are familiar with. For one, it will save you time. You won't have to go on a long hunt for a new agent, you won't have to do all the formal introductions, and you can get right down to business. They already know you, your family and your needs, and they may already have some properties in mind that fit the bill. It can make the entire process incredibly efficient and streamlined.
Using the same agent may be able to save you money, too. Many realtors offer discounts for repeat business, so they could help you cut down on the expenses you'll have to incur when listing your home. Then, those extra funds can go toward a down payment, moving costs, or whatever else you need to spend cash on. Be sure to ask your agent if they offer anything like this though; not all realtors offer them!
Another big benefit is the agent's familiarity with the home. They helped you evaluate the home in the first place, so they're pretty familiar with the amenities and drawbacks it offers. This makes listing the property a breeze, and it helps the agent better pinpoint some areas of the home that might need some attention or TLC before you go to market.
The Cons
Along those same lines, an agent's familiarity with the property can also be a setback. Often, agents who helped you purchase the home want to secure a profit on it. They want to prove that 1) they helped you make a good investment from day one and 2) that the home can give you a good return on that investment. Unfortunately, this profit-seeking mentality can also pose a roadblock. They may not take the local market into consideration as much as they should, and it could prevent your property from selling quickly – or selling at all. Pricing a home properly is crucial to getting bids and to getting it off the market fast. You want someone who will use cold, hard data to price your home – and that's all!
A second disadvantage is that your realtor may be better at finding great homes than selling them. It's nothing bad; it's just that some people have different talents than others. You always want to look at an agent's sales experience before asking them to list their home. Have they listed a lot of Schertz TX real estate? Have those sold quickly and at asking price? These are crucial signs of success. Try to look at your previous realtor in an unbiased way, and really evaluate their ability to sell your home – and sell it fast.
What to Do
Your best bet is to always do research before settling on an agent – whether you're buying, selling or even just looking. Even if you already know the realtor, you need to be sure of their experience and expertise, too. Doing so will ensure your home sells quickly and that it gives you and your family a return on your initial investment.
Want to find the best possible agent to help sell your home? Our agents know the Schertz TX real estate market. We can evaluate your property and your neighborhood, and we'll price your home to sell fast. Contact The Claus Team now to discuss your home and to get started today.